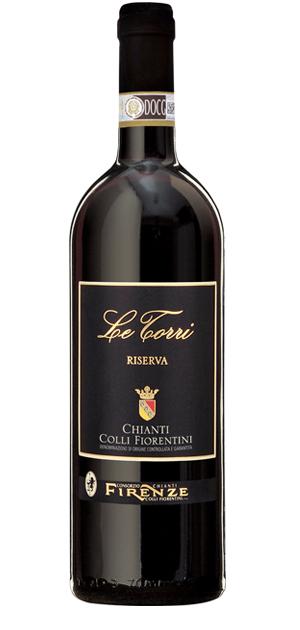 Appellation: DOCG- Denominazione di Origine Controllata e Garantita
Vintage Report:
The 2013 season has seen the weather tend to cool, especially in spring and autumn. The winter was marked by rain and was characterized by a climate that tends to be cooler and rainier than the usual. The good summer season has led to a lengthening of the vegetative phase and a delay in maturation of the grapes. These conditions have favored the maintenance of acidity above average, and aromatic characteristics oriented to fruity notes of absolute integrity.
Grapes:
85% Sangiovese, 10% Cabernet Sauvignon, 5% colorino e vitigni complementari

Vinification and Aging:
Upon the arriving in the cellars the grapes are separate for each variety, transferred into stainless tanks, where is fermented approximately for 14 days at a controlled temperature of 24°.The wine is then separately aged, Sangiovese in French oak tonnaux and Cabernet S. in French oak barrels for at least 6-9 months. Subsequently is bottled and given a further 6 months bottle aging before commercial release.

Tasting Notes:
Ruby red colour, tending to garnet red as its ages. Particular and intense flavour with hints of red fruits, such as black currant, cherry, plum. Particular bouquet of wildflowers mixed to an herbaceous scent. Very good taste, right balance and harmony between the alcoholic part and acidity of the tannins, which are present, but very well distributed.


Serving suggestions
Barbecued meat and beef stews, aged cheese