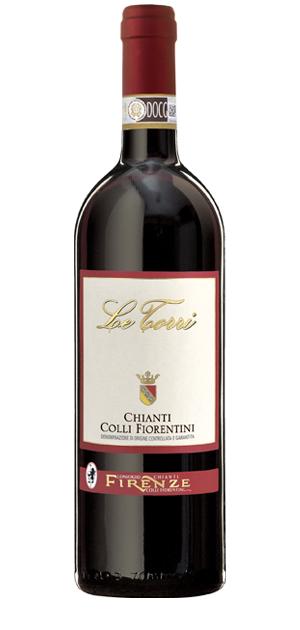 Appelation: DOCG- Denominazione di Origine Controllata e Garantita
Vintage Report:
The 2015 vintage was characterized by abundant winter rainfall and a dry and mild spring. The bud break, considerably earlier than in 2014, was followed by an equally precocious flowering. The first part of summer saw an important rise in temperatures which required an irrigation of some of the vineyard plots to balance incipient problems of drought-induced vine stress. Rains and lower temperatures during the second half of August assisted the ripening phase of the vine cycle, the accumulation of sugars, and the synthesizing of aromatic substances. Picking took place during the month of September.

Grapes:
85% Sangiovese, 10% Cabernet Sauvignon, 5% colorino and complementary grapes

Vinification and Aging:
Upon the arriving in the cellars the grapes are separate for each variety, transferred into stainless tanks, where is fermented approximately for 12 days at a controlled temperature of 24°.The wine is then aged, in French oak barrels for at least 3 months. Subsequently is bottle and given a further 2 months bottle aging before commercial release.

Tasting Notes:
Ruby red color. Particular and intense flavor with hints of red fruits, such as black currant, cherry, plum. Particular bouquet of wildflowers mixed to an herbaceous scent. Very good taste, right balance and harmony between the alcoholic part and acidity of the tannins, which are present, but very well distributed.

Serving suggestions:
Fantastic paired with the classic Tuscan antipasto of assorted cured meats and toasted garlic bread with new olive oil. Also good with a thick vegetable soup or red meats prepared simply, grilled for example.