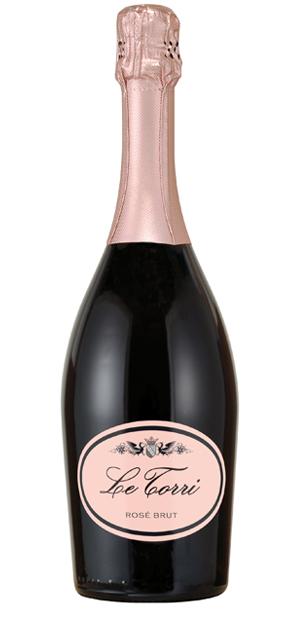 Vintage Report:
The 2018 seasonal trend was characterized by abundant rainfall accompanied by some snow events during the winter period; this allowed the storage of water reserves in the subsoil. The additional heavy rains of the spring period gave rise to a small delay in the budding. After this first phase the rise in temperatures led to a regular vegetative development. The very hot summer days have given rise to a splendid maturation of the grapes and a magnificent aromatic evolution. The sun and the refreshing September breezes were the perfect companions in the harvest period; both have allowed the plant to achieve a compositional balance representative of this microclimate.


Grapes:
100% Sangiovese
Harvest, Vinification and Sparkling Process:
The harvest of Sangiovese, for this particular product, is made in advance and obtained from the thinning selection of the various vineyard of the estate. Grapes are destemmed, after giving a delicate pressing is left on the pee for 12 hours. Then is chilled to a temperature of 50° Fahrenheit (10° Centigrade) to assist a natural static settling of impurities, after 48 hours is transferred into stainless tanks, where is fermented at a controlled temperature approximately of 60/62° Fahrenheit (16/17° Centigrade). The wine is re-fermented and held in autoclave at a temperature of 56°/58° (15/16 ° Centigrade) for about 90 days.

Perlage:
Fine and persistent

Pressure:
4,5 BARS.


Tasting notes:
It looks fine and delicate, fragrant with notes of berries, citrus and rose petals. The palate is dry, rightly acid, fresh and graceful, delicate and harmonious with final currants, almonds and berries.


Serving suggestions:
Beautifully with smoked fish, particularly salmon, as well as with prosciutto, lighter meats, poultry and fish. It is particularly recommended with well-spiced dishes and Asian cuisine.