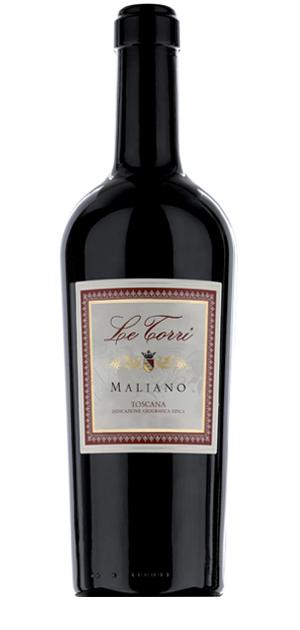 Appelation: IGT – indicazione geografica tipica
Vintage Report:
The 2012 autumn-winter was characterized by a rainy and cold weather pattern; in the last days of the year there were phenomena of snow, followed by wintry days. The first months of the year were dry while the spring mild, to ward off cold spells. The mild climate of the April early days led to a premature budding of the vines of few days, compared to the historical average. The growing season has been very auspicious, with high temperature during the end of June and July. From the first week of August, the temperatures have increased to over mid-September, causing a small stop in the process of maturation. The grapes have benefited of the climate change that occurred after 20 September, when the temperatures range between day and night has allowed them to evolve optimally towards full maturity;


Grapes:
60% Sangiovese, 20% Merlot, 20% Cabernet Sauvignon


Vinification and Aging:
Upon the arriving in the cellars the grapes are separate for each variety, transferred into stainless tanks, where is fermented approximately for 14 days at a controlled temperature of 24°.The wine is then separately aged, Sangiovese in French oak tonnaux, Merlot in French oak barrels, Cabernet S. in French oak barrels for at least one year. Subsequently is bottled and given a further 6 months bottle aging before commercial release.

Tasting Notes:
Intense ruby color. The bouquet is elegant, well balanced, intense, spicy with inkling of berries, cherries and accompanied by fresh and balsamic sensations. The touch is smooth and velvety. The tannins have the right balance with acidity, Persistence is good.
Serving suggestions:
Slow-cooked dishes such as pot roasts marinated in the same wine, mushroom-enriched stews, or beef fillet. Enjoy also with medium-aged cheese.